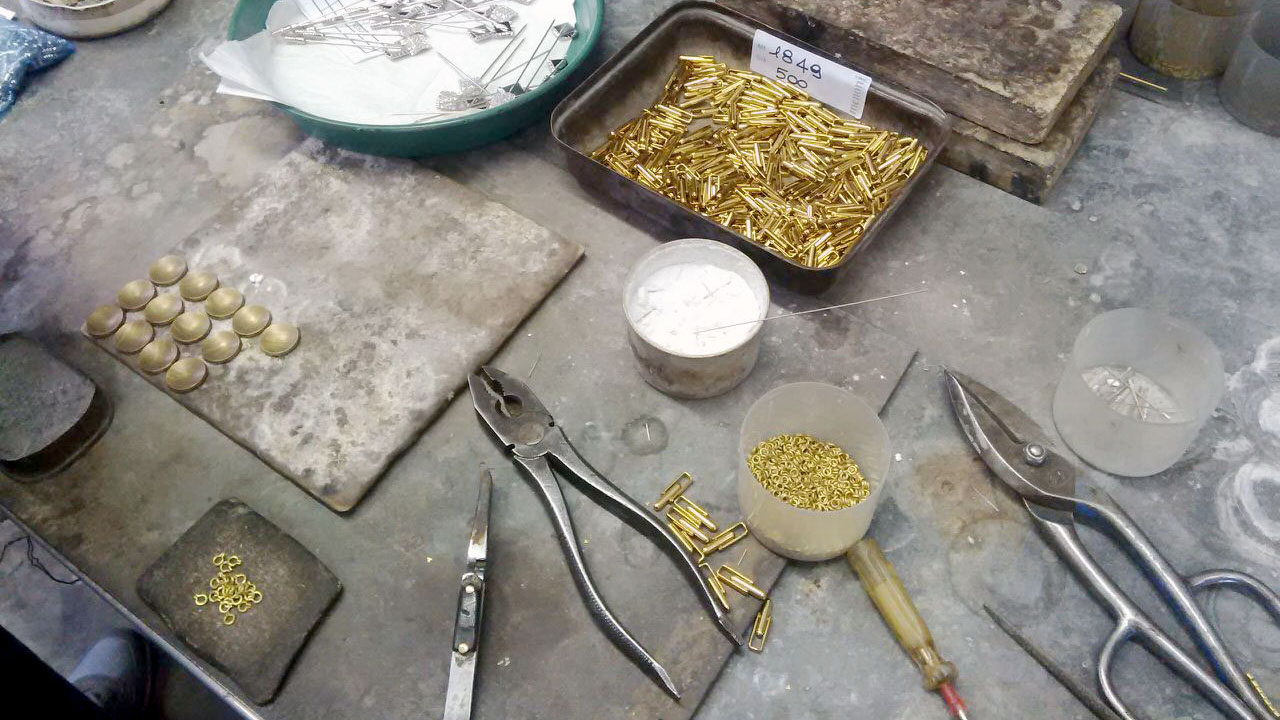 LINEA DEL BOTTONE is founded in Milan in 1958, by Arts Professor.
The Company produced buttons in Galatite, Nacroplex, Polyester, in its original headquarter located on the famous Via Gluck.
It becomes one of the best-known Italian button manufacturers for fashion, creativity, product quality and accountability.
In the '80s Linea del Bottone takes over "Colnaghi", maker of a renown and historical jewelry line active in Milan since 1946.
At that point the only missing product was Mother of Pearl and other natural materials.
In the early '80s "Valcamonica" of Borno, Italy is taken over and begins exporting to many European Countries, particularly to shirtmakers, knitmakers and general apparel makers.
Ten years later, the business is transformed into a new Company: "Mitiaro S.R.L.", with the purpose of continuing the Mother of Pearl and natural materials line of buttons and accessories.
Soon after Mitiaro S.R.L. is well-known and appreciated for its high-quality products, precise deliveries and continuous assistance to customers all offered at competitive prices. "Mitiaro S.R.L. is serving many customers in Italy but also Europe and United States of America.
In 2010, a decision was made to merge Mitiaro S.R.L. and Linea del Bottone under the same roof. The goal was to generate positive synergies, become even more customer-oriented and offer a complete line of products all concentrated in a single collection. This decision led to the foundation of the new Company "Linea Mitiaro S.R.L.".
In recent years, "Linea Mitiaro S.R.L." has increased its sales in the "new" Asian market, becoming active in the most important business areas of the world. We are confident that, with the help of our design team and production workers, we will be able to continue expanding in the competitive global markets.